We think of staff wearing white coats and surrounded by test tubes and chemicals, led by some sort of mad scientist!
However, there are plenty of labs which do not comply with this prototypical idea.
Dental labs are often busy places. Much noise from the machines, resin powder floating in the air or tools that remind us of an artist's studio or carpentry, carving, cutting, sculpting or welding.
They have one purpose, to create and arrange pieces that replace the teeth, dentures, bridges or crowns. What is experienced when entering them is that romantic idea that you are creating something from scratch with the most primitive tool of all: hands.
The Artedental clinic in Puerto de la Cruz, is fortunate to have a laboratory itself, something that most centres in Tenerife not available.
This not only helps the prosthetic work hand in hand with the dentist exchanging opinions and conclusions but also to know the patient and understand their aesthetic requirements and therefore can deliver a final more harmonious work.
A prosthesis should main-tain harmony with the facial proportions, rather than in a plaster model which is not appreciated in the same way.
Photographs also help, but needless to say they are far from a real model, where the movement or the different expressions are appreciated.
IN THE CASE OF ARTEDENTAL, INPUT 360 CLINIC,  ITS TECHNICAL DIRECTOR IS GERMAN, VOLKER SAMREI.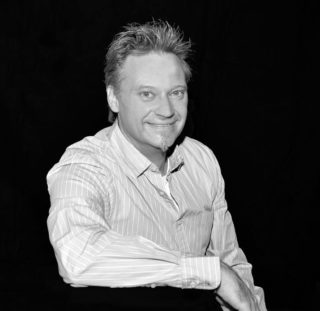 Asked what leads someone to be a dental technician, he answered that for him, it was a matter of the creative process with your hands.
After several years dedicated to the carpentry profession which he learned from his grandfather, he came to an employment office and asked for advice on any profession requiring knowledge and use of the hands.
The official proposed three options: optical, dental prosthetist or orthotist. That was how he ended up in a profession where he has spent more than 30 years of his career, leading every laboratory in which he has worked.
With regard to the fact that part of the Artedental clinic is a laboratory, Volker assures it is a major advantage.
"You have to achieve aesthetics and functionality in the same piece, and for that you have to know the patient's condition and be well trained in the prosthetic arts," he says.
This way of working is similar to the Germanic, where the prosthetic is also coordinated with the dentist, creating a perfect tandem.
Arriving in the Canary Islands in 2007, with his family, he is about to mark six years with Artedental.
"It is a profession that requires a lot of knowledge: physics, chemistry, medicine and aesthetics are some of them", he explains.
Regarding the result, he works on a simple premise: "If you do well, nobody notices. Try to create pieces that resemble as much as possible the natural teeth, and so the patient is satisfied and happy, which is the impulse that moves us in Artedental to give the best of ourselves."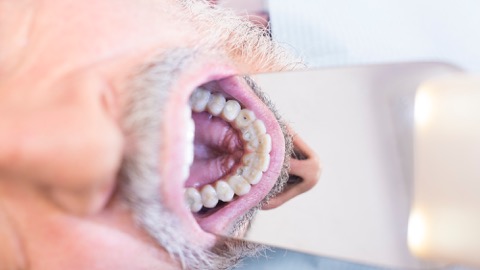 ARTEDENTAL IS ALSO COMMITTED TO RESEARCH AND INNOVATION, WHICH HAS LED THE TEAM TO BE  PIONEER IN DENTAL SOLUTIONS.
"Our specialty is the immediate loading. Nobody makes them like us", says Volker.
They have also developed a national and European patent for the manufacture of full-arch prosthesis, ArtOn 4®.
The distinct advantage of this innovative prosthetic solution is that it is definitive from the first day and the patient does not have to wait six months with a temporary prosthesis as in other clinics in the archipelago.
This technique has generated an extensive tour of dentists and dental technicians worldwide to Tenerife for courses with Volker and Artedental medical director, Dr. Victor Cubillo, who is currently the benchmark for several national and international implant houses.
The Artedental team is definitely a winner when performing immediate load, ie, that can rehabilitate a full arch in less than 12 hours .
Without doubt, they are the elite with respect to this treatment, partly thanks to their vision of integrating the prosthetic and clinical work.